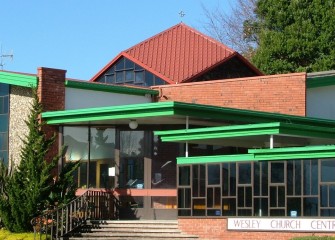 Nau mai haere mai! Welcome!
We are followers of Jesus—the man who walked with all kinds of people (including the oppressed, the poor, those living on the margins of society, and people from other places), who gave voice to the voiceless, who fed the hungry and healed the sick. Following in his footsteps, we welcome people from all ethnic and socio-economic backgrounds, cultures, nationalities, abilities, sexual orientations and gender identities; and we share God's love in its many forms. We are a loving community where everyone has something to offer. Come and join us—let us follow Jesus together!
No matter who you are or where you are on life's journey, you're welcome here!
Our Team
Chloe Thyne. Mon-Fri 9am-12.30pm

Parish Administrator

Reverend John Carr

Presbyter
Children & Young People
Children and young people attend the first part of the service and then may join the 'Wesley Kids' or the Youth Group as they follow the 'Seasons of the Spirits' programme with Bible Study, arts, crafts, and much more.
Bless You For Visiting
Remember, no matter who you are or where you are on life's journey, you're welcome here!
What's On?
You'll find the latest information about day-to-day happenings including this week's bulletin on our News Page. The Activities Page is a stepping stone to the many events and celebrations of life that are Wesley Groups. "Whateva! ", Wesley's Youth Group can be found there as well as some incredible stories about tramping around the Bay of Plenty from the Tramping Group. Information about various Bible study groups is available too.
Of course there are wonderful areas of worship, prayer and reflective meditation on our Worship Page.
The Links Page is chock-full of links to other websites we feel would be of interest.
So we sincerely hope you'll take some time to have a look around.
Mission Statement
Mission Statement

We strive to be the church. Protect the environment. Care for the poor. Forgive often. Reject racism. Fight for the powerless. Share earthly and spiritual resources. Embrace diversity. Love God. Be a good LGBTQ+ ally. Enjoy this life.
Our People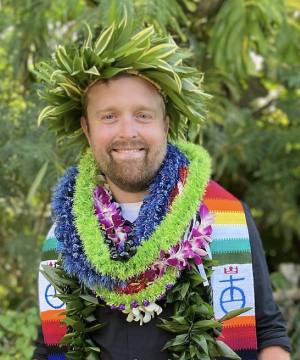 Our Presbyter, Reverend John Carr
John, his wife Abigail, and their two children emigrated from the United States to serve in our parish. Prior to coming to the Bay of Plenty the Carr family lived in Northern Ireland, the US, and Christchurch. John enjoys woodworking, jogging, and cycling. Abigail, a Spiritual Director and yoga teacher, enjoys dance, writing, and long walks on the Waikareao estuary.
Contact Wesley Tauranga
Do all the good you can, by all the means you can, in all the ways you can, in all the places you can, at all the times you can, to all the people you can, as long as ever you can.

John Wesley